I saw this post on
Pinoy Book Freaks United FB group
last week, and I was thrilled to do it!
It's the Bookshelf Scavenger Hunt, where there's a list of books one has to find.
Thanks for tagging everyone,
The Nocturnal Fey
!
The problem then was I was too busy, but now that I have free time (sort of), I plunged into it!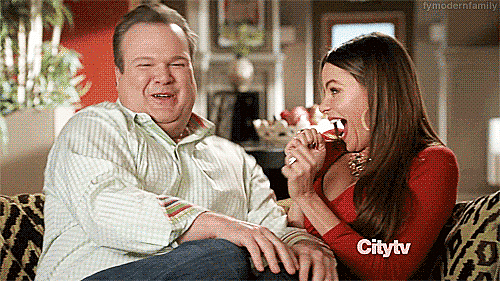 I'm this giddy right now.
Find an author's name or title with the letter Z in it
Brave New World by Aldous Huxley
It says so in the cover. :D This is one of the books which opened my mind about the real world.
Find a book with a key on it
Murder at the Abba by Isaac Asimov
My one and only book with a key. I haven;t read this one, though.
Find something on your bookshelf that's not a book
50 yen, stress ball, two bean bags
I just went to Japan for some days, and these are the 'souvenirs' that I brought. It happened that I have no other place to put these on, so they're on my shelf.
Find the oldest book on your shelf
The New Lexicon Webster's Encyclopedic Dictionary of the English Language, and Gulliver's Travels and Other Writing by Jonathan Swift
My first book, thus oldest book I own is the former. The latter's the oldest published book (1726, first edition).
Find a book with a girl on the cover
Animorphs #48 The Return by K.A. Applegate
This one's easy because I have Animorphs collection. Picked Rachel because I love how her character grew. One of the best characters that I've read, ever.
Find a book that has an animal in it
Pyramids by Terry Pratchett, and Animal Farm by George Orwell
Forgive me for not picking one, but I've got to show you these two lovelies. I love the book art of the former; I love the theme of the latter. Please read these two books.
Find a book with a male protagonist
Smaller and smaller circles by F. H. BatacanMany of my friends nudged me into reading this, and when I did, I knew why.
Find a book with only words on it
How to win friends and influence people by Dale Carnegie
This helped me cope up with the world.
Find a book with illustrations in it
Instructions by Neil Gaiman
Given to me by my boyfriend after graduation, this book is wonderfully illustrated by Charles Vess. Don't miss this book if you're a Gaiman fan, too.
Find a book with gold lettering
Wilderness Tips by Margaret Atwood
I bought this without a jacket, let's just assume the lettering in the jacket is gold, too. This is my first (and only aotm) Atwood, and I enjoyed every story in this book.
Find a diary (true or fictional)
The Diary of a Young Girl by Anne Frank
This inspired me to bits. After reading this, I needed my diary to look as intellectual as hers.
Find a book written with a common name (like Smith)
Kung Baga sa Bigas by Jose F. Lacaba
Just like Marie for girls, Jose is one of the common names for boys in the Philippines. (I have three Joses in this list.)
Find a book that has a closeup of something on it
Amazing Maurice and his Educated Rodents by Terry Pratchett
My first Pratchett book (that I've finished)! Been looking forward to read him again ever since.
Find a book on your shelf that takes place in the earliest time period
The Three Musketeers by Alexandre Dumas
Set in 16th century. I must reread this.
Find a hardcover book without a jacket
The Prophet by Khalil Gibran
Given to me by my boyfriend without a jacket. He memorized most of the passages of the book so he gave it to me. One of his favorites. Became one of mine, too.
Find a book with stars on it
The Joy of a Peanuts Christmas by Charles M. Schulz
There's this need in me to have books that can be read by children. This is one of those.
Find a teal/turquoise colored book
Viajero by F. Sionil Jose
Lots of information from this book.
New Poems in Pilipino edited by Federico Licsi Espino Jr.
I have many non-YA books, but this one is such a gem (a Marcos-era project), so I picked it.
Gods, I enjoyed it so much that I'm tagging everyone who reads this, to spread the fun!